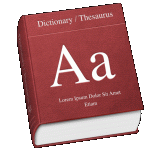 Po predchádzajúcej päťročnej praxi programátora sa od roku 1992 venujem prekladateľskej činnosti ako SZČO. Za túto dobu som preložil tisíce strán textov z najrôznejších oblastí: techniky, ekonomiky, práva, sociálnych vecí, vzťahov s verejnosťou a ďalších.
Od roku 2007 pôsobím ako úradný prekladateľ z anglického do slovenského jazyka a naopak.
V roku 2012 som sa stal členom Slovenskej spoločnosti prekladateľov odbornej literatúry (SSPOL).

Na všetky služby poskytujem zľavu 30% pre osoby s handicapom a ich rodičov.
---
After graduating from the Slovak Technical University I started my 5-year career as a computer programmer. In 1992 I entered the translation business as a free-lance translator. Since then I have translated thousands of pages of texts falling under various categories: technology, economics, law, social affairs, public relations and others.
Since 2007 I have been a certified translator from English to Slovak and vice versa, registered with the Ministry of Justice of the Slovak Republic.
In 2012 I have become a member of the Slovak Society of Translators of Scientific and Technical Literature (SSPOL).

People with disabilities and their parents are offered a 30% discount.